Let me introduce Alison Meredith,
they too were looking for extra income and look what our unique business system has given them
I remember sitting with my husband Dave at an Open Evening, listening to the presentation and thinking to myself 'I can do this, I want to do this !'. Of course I didn't know HOW at that time – but that didn't seem to matter.
Having been at home looking after our two small children for three years it was the potential of extra income that first attracted me. I hadn't earned a penny in all that time and we'd really eaten into our savings, so I thought great, here's a way I can earn £200 - £300 a month working the hours that suit me. I didn't realise how low my expectations were along with my self- esteem !
In the following weeks we began to get really good results with our son's eczema, we were truly amazed as nothing else had helped in 18 months. I soon found that I was talking to more and more people about these wonderful products and other people wanted to try the products too.
At about this time I was shown the best product of all – the business opportunity. By attending some trainings I began to learn the few simple skills I needed to build a team.
It has now been a little over two years and the way we are thinking about our future has completely changed. Our dreams are now serious goals – it's so exciting !
A major goal for this year is for Dave to join me in our business, I have worked on a very part-time basis to get this far, just think what we could achieve together ?
Our Forever income increases every month and very soon will overtake my husband's salary, our health as a family has improved enormously, what a brilliant business this is.
Alison Meredith
Hampton Court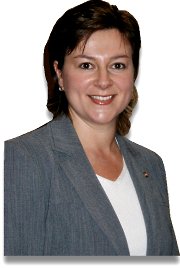 Here are more people who wanted extra income too, read what they have to say..