Let me introduce Donna Williams,
she too was looking for extra income and look what our unique business system has given her
When I joined Forever, although I had a good career in Computers, like many people I also had debts and I was still dependent on my husband financially. I was desperate to earn extra income so that I could afford to buy the things I wanted and to have decent holidays every year.
Eight years later my part-time Forever business has dramatically improved my lifestyle. Not only have I been able to travel every year, but I can now afford all the things I wanted without the usual headaches of wondering where the money is going to come from. It also gives me tremendous joy to see and hear of the positive effect that aloe vera has had on my family, friends and fellow team members.
Nowadays it is my husband who asks me for money!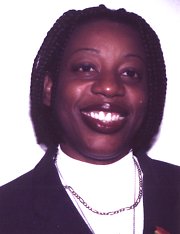 Here are more people who wanted extra income too, read what they have to say..