Let me introduce Colin Groves,
just look at what he is achieving through his wish to help others
Many of my close friends and family suffer from a variety of conditions caused by sports injuries, accidents and general wear and tear. Although new to Forever and the concept of Network Marketing, I've already found it simple to interest people in the idea of taking Aloe Vera for relief.
I am confident that as my own friends and family are open to the idea of trying these natural products, then there is an enormous market beyond that.
By easing the debilitating effects of many everyday ailments, this simple business opportunity brings with it a great sense of job satisfaction.
After 10 years of working in the corporate world I've finally found a viable alternative to pursue as my true vocation.
Colin Groves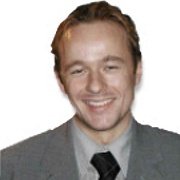 Here are more people who wanted to help others too, read what they have to say..