Let me introduce Fiona Anthoney,
she enjoys the personal development she has experienced thanks to our unique business
I was at home with a one-year-old baby, a 4-year-old at school and keen to do something for myself.
I had previously worked in the IT industry, but realised that few jobs offered the flexibility I wanted. My husband works long hours in a job he enjoys, but with no family locally, I didn't want to put the children into daycare. I didn't believe I could find something that would meet my requirements: flexible hours, good prospects, challenging and 'people-orientated' work.
Forever has given me this, and more ! It has given me the opportunity to build my own business, fitting in around my family commitments, so that I can work when I wish and build something for all our futures.
Fiona Anthoney
Solihull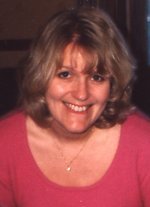 Here are more people who wanted to meet new people too, read what they have to say..